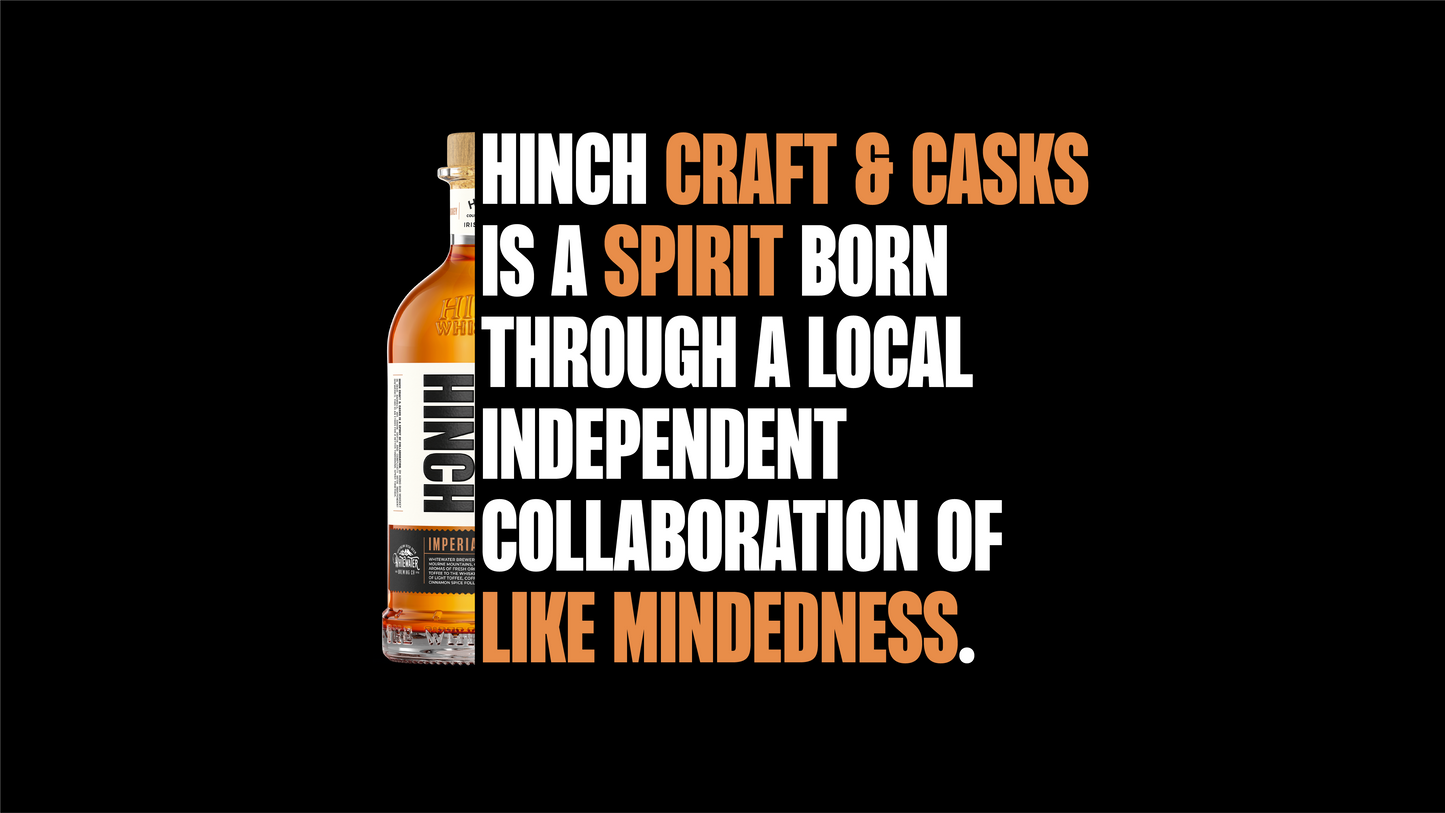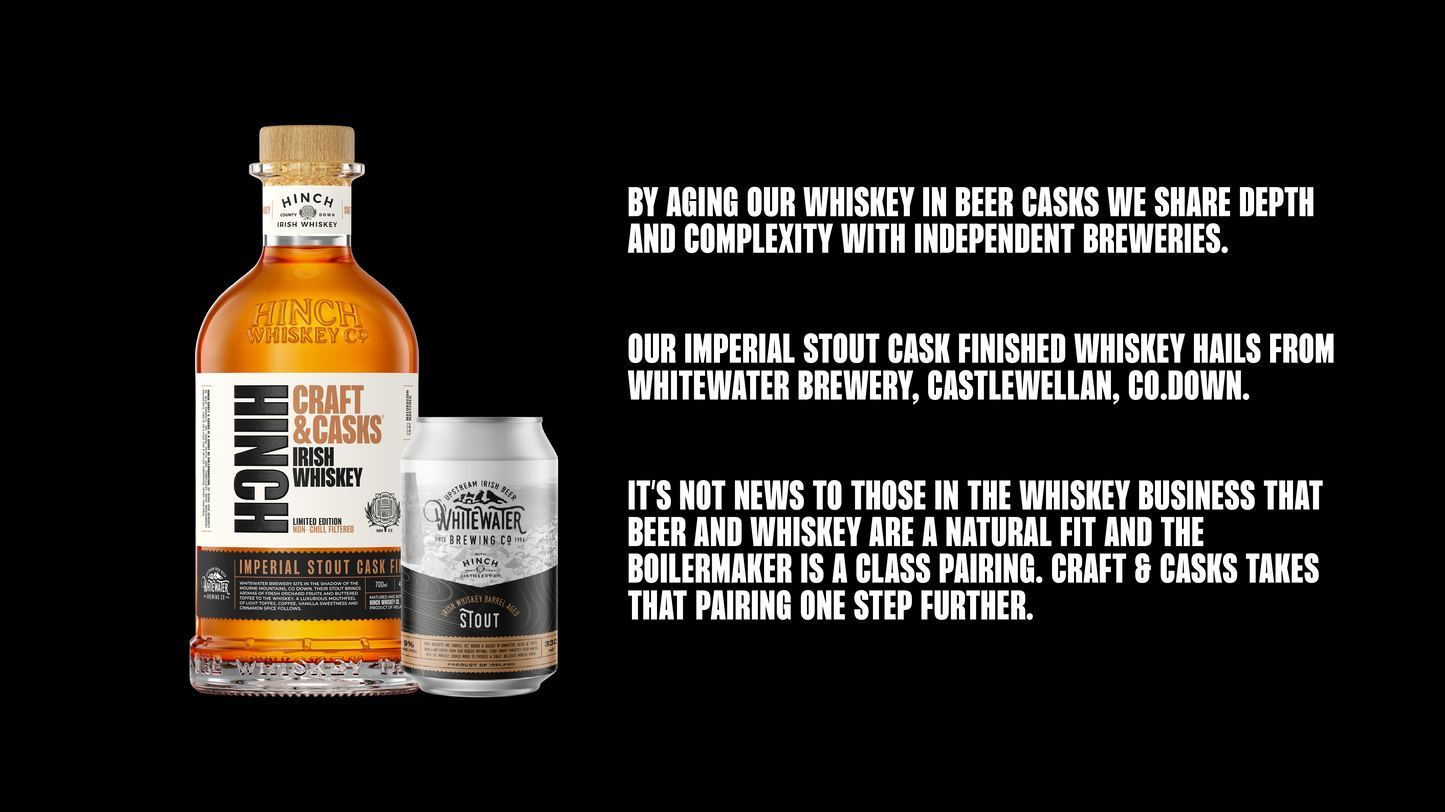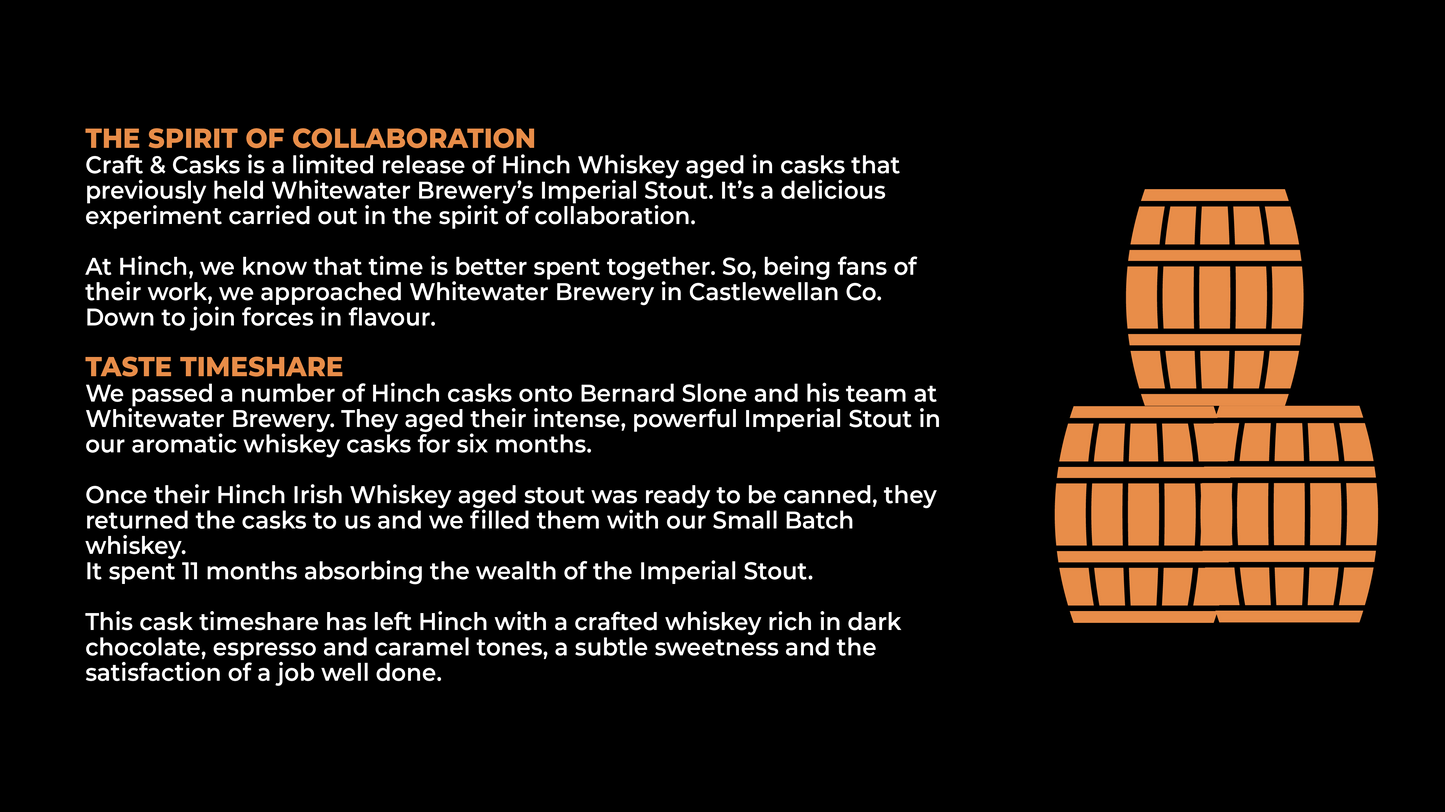 Nose
The aroma of dark chocolate, honey and charred Oak is immediately apparent, along with a hint of citrus orange and vanilla. The hop character of the beer cask is also prevalent, with some floral and herbal notes that complement the coffee. There are also youthful notes of cereal grains and a faint fruity sweetness .
Palate
The whiskey has a rich, velvety texture that coats the mouth with flavours of roasted malt, espresso, and caramel. The stout influence is particularly pronounced, with notes of dark chocolate and liquorice adding a bittersweet complexity to the whiskey. The hop character of the beer cask is also present, with a pleasant bitterness that balances the sweetness of the malt. There's a subtle fruitiness that emerges, with hints of dried apricot.
Finish
The finish is long and satisfying with the chocolate and coffee notes lingering alongside a subtle spiciness that may be reminiscent of cracked black pepper. The oak notes become more prominent here, with a hint of vanilla and some tannic dryness. The hop bitterness also lingers, adding a pleasant and refreshing aftertaste.