More than just a premium Irish Gin
Ninth Wave Gin is more than just a premium Irish gin. Our ocean-blue bottle, adorned with the Celtic Triskellion, is a symbol of the mythical and magical connection between the Irish and the sea. As you set sail on your voyage to the Otherworld, you're not just enjoying a fine gin but also embracing a sustainable and adventurous lifestyle. To stay true to our roots and the ocean that inspires us, we have shifted our focus to sustainability, ocean cleanups, and marine wildlife initiatives. As an environmentally conscious brand, we work with organisations to preserve the beauty of our seas and contribute to global efforts to protect marine life.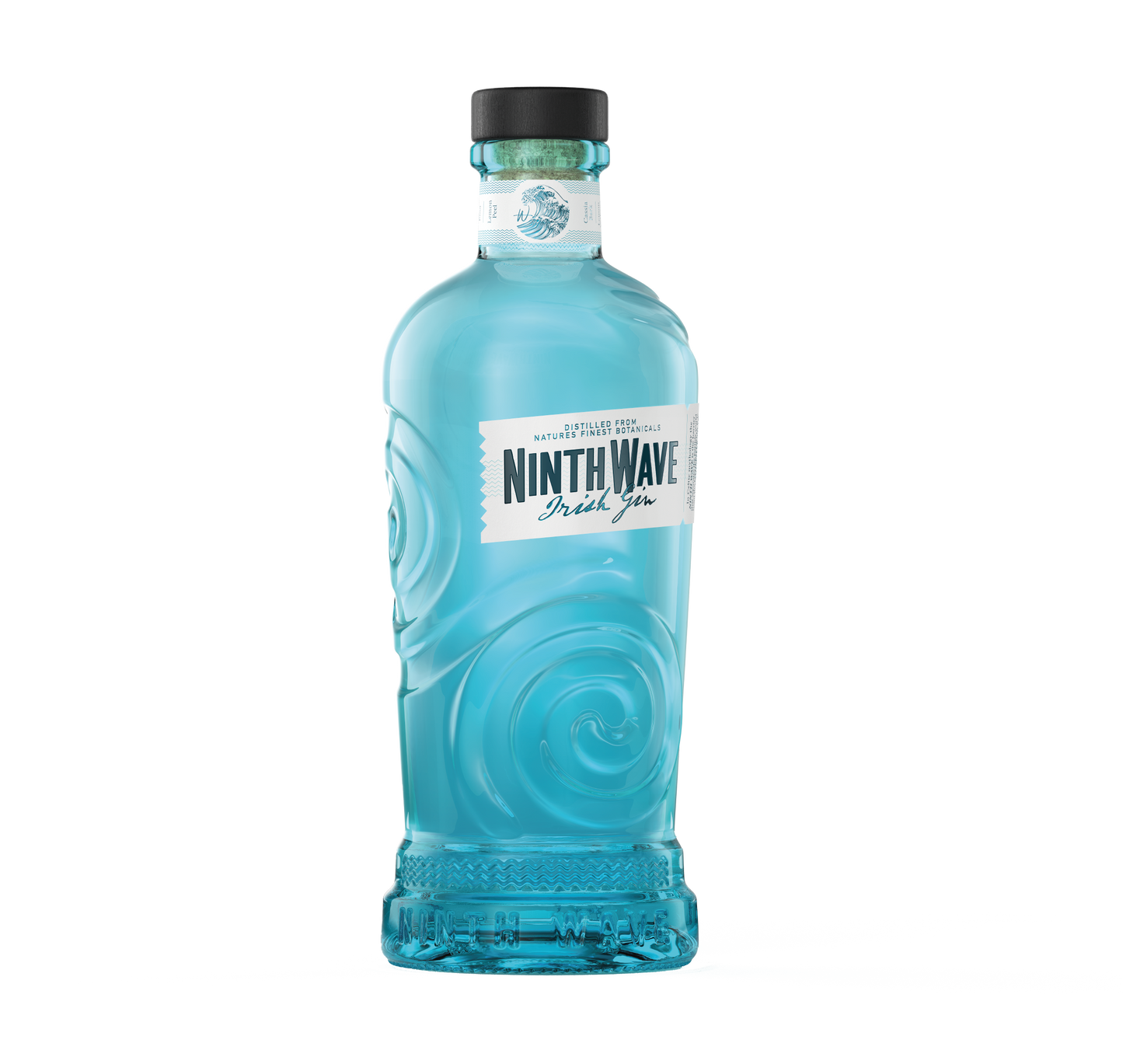 Ninth Wave Irish Gin - 43%
A proportion of the botanical blend is macerated overnight within each batch's base spirit. On the following day secondary distillation begins with gradual heating of the liquid within the Gin Pot Still to the required temperature.
Each batch is distilled slowly over an 8-hour period with the additional inclusion of some of the botanicals into the infusion vapour basket.
The final gin is distilled to a strength of between 74 - 75% abv and finally reduced to 43% abv prior to bottling.
Style - London Dry Gin
Tasting Notes - Pithy citrus, spice nose with nettles, pine needles, and fresh mint.
On the palate honey and key lime pie, are smooth and extremely well-balanced.