Distillery Tour Tickets
The perfect opportunity to see behind the scenes at our Distillery on a fully guided tour!
Having booked a whiskey tour online or in person at the distillery reception you will then be met and guided with your fellow visitors by one of our professionally trained tour guides. The tour will take you on a fun, informative and hands-on journey starting in our beautiful Ingredients Room, then to our impressive Mash House, Still House, Spectrum Room and finally finishing in one of our bespoke tasting areas where you get a chance to sample some of our wonderful whiskeys.
Throughout the tour your guide will not only let you see behind the scenes but help you appreciate the skills and craftsmanship required to make world-class Irish whiskey and of course answer any questions you wish to ask. There are a range of tour types to choose from and each tour, including the final tasting, should take approximately 1 hour.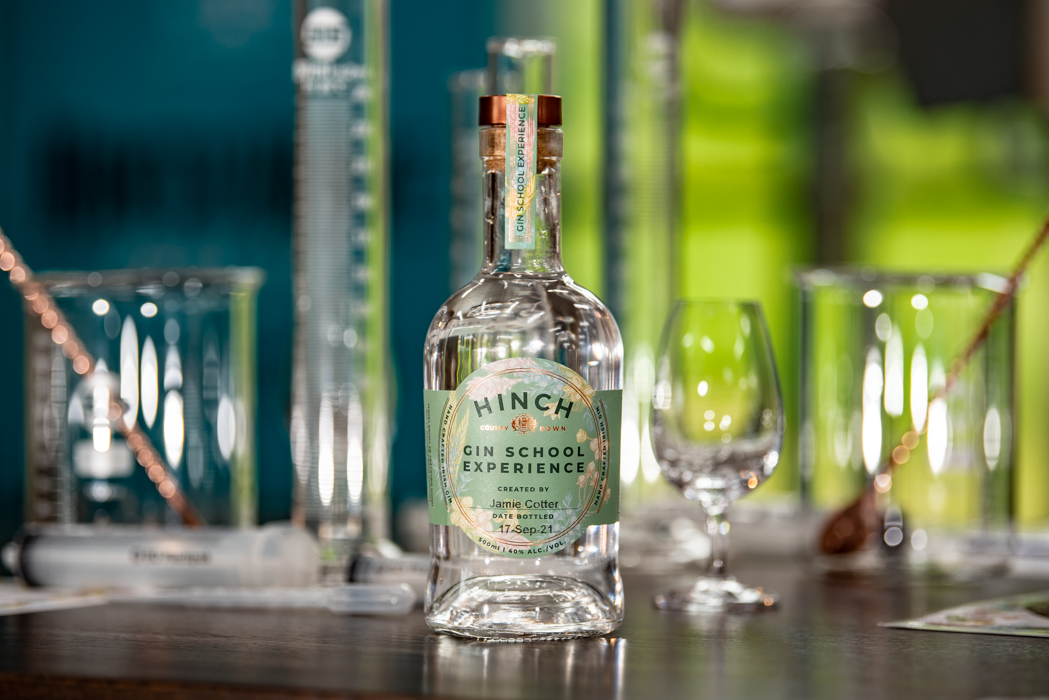 Gin School Experience
A unique opportunity to both learn about making Gin & develop your own Gin recipe!
Of course, Hinch Distillery is also renowned for producing the multi-award winning Ninth Wave Irish Gin and we have also designed a unique tour experience for gin enthusiasts. Not only do you get the opportunity to see and learn about how gin is produced, the importance of the recipe development, botanical ingredients, the distilling process and a tasting, but you will also get the chance to make your own individual gin to take home with you. Again, these tours are accompanied by specialist guides who you will spend somewhere in the region of 90 minutes with, a significant part of this time spent developing & creating your own unique gin.